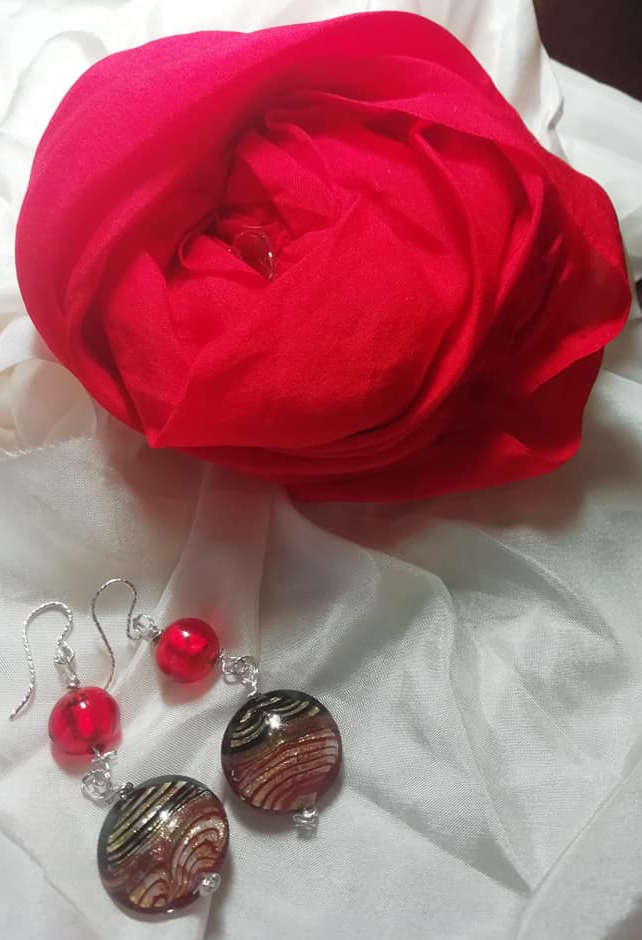 Hair Accessories
The idea of hair wear has been on our mind for years, but it was the creation of our Scottish silk rose that has really inspired us, that and the range of hair accessories on the market at the moment.
We had searched for raw material suppliers before we created our ruched rose, but the silk we used has been in our craft basket for a while, dyed with acid dye scarlet, the creation took half an evening and the finished result a wonderful addition to our outfit.
---
We have chosen two suppliers who can supply us with the clips/clasps and sinamay bases, these teamed with the silk, crystal and ribbon suppliers we already use gives us the ideal scope, all we need now is to get creating .....