Well it is 11 years since the launch of Silkpixie.com and we are still evolving.
We've learnt over 45 years of crafting that crafting and technique never stand still.
June is a special month for us for many reasons as it always seems to be a time of new beginnings and we didn't see why this year should be any different.
Our header this month features three famous birthdays, the beautiful Loch Leven from Burleigh Sands the rose and the pearl/moonstone, flower and gems of the month.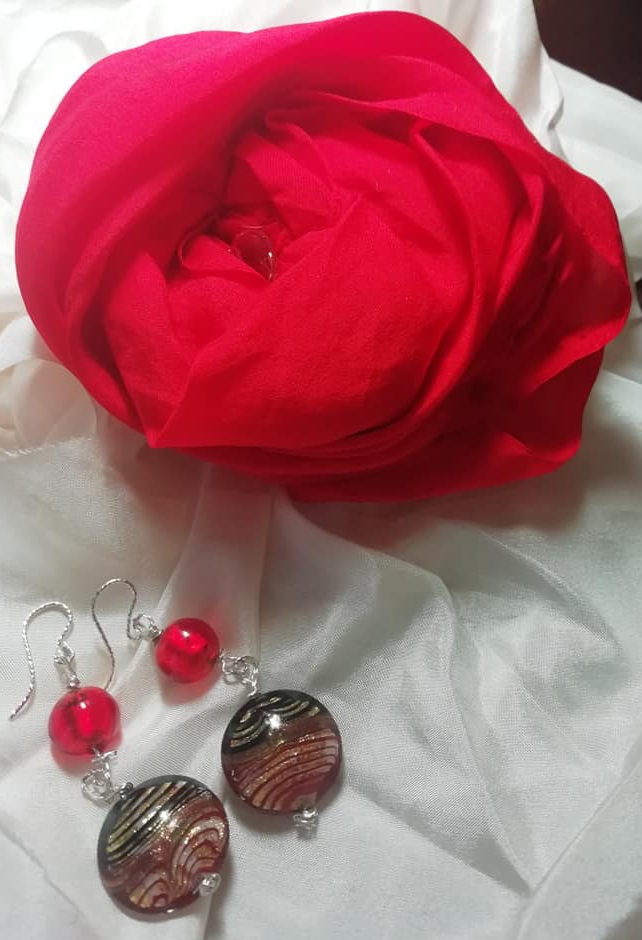 Pure Silk Rose
Venetian Bead Earrings
New Site
Throughout May we have worked on the website, designing it around our new inspiration, with hair accessories and clay folk, we have kept our gemstone pages and will tally the new festival pages with related products, our previous designs and commissions are still shown for reference, but our change of direction will become apparent over the next few months, our jewels will be kept simple and we anticipate a range of necklace/earring/hair wear gift boxes as well as "Sparkle and Sweetmeat" gift boxes.
Fascinating Fascinators & Clay Characters
We are working on our new hair accessories, fascinators, pins and clips featuring ribbons, silks, sinamay and Swarovski these we are working on along with our clay characters... see below
---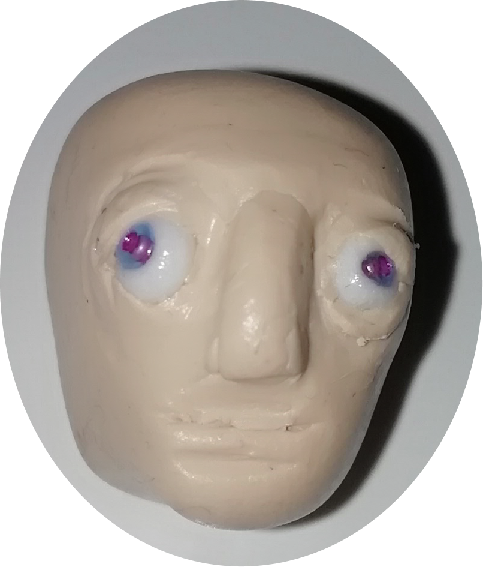 Introducing ... Toby
New Characters
This little fellow may not be the most handsome, but he is not quite finished, he is a prototype in clay work, but we want to show the development of this wee man from the grotesque to the gorgeous.
---
Birthdays
We focus on people from the past for our birthdays, therefore those in our header are ... Henry VIII of England, (1491) Judy Garland (1922) Marilyn Monroe, (1926)
Flowers and Gems of the Month
Rose and honeysuckle, pearl and moonstone.
---