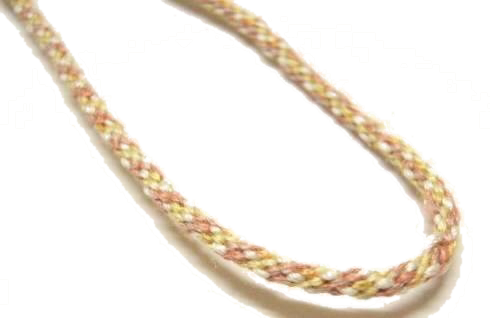 Braids
The chance purchase of a craft magazine from a hospital shop in 1998 introduced us to needle lace, we had grown up with bobbin lace but this craft was interesting to us ... we wanted to add a new dimension to our jewellery and needlework and this not only led to our braids, but also the dolls.
We bought a Viking-style wooden disk from the Woollen Mill at Trefiw, Wales and married this with a cherrywood lucet, completing the trio with a Marudai commissioned from a talented woodworking friend.
---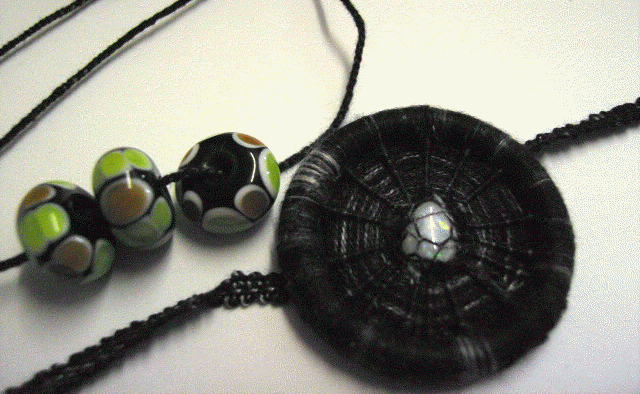 ×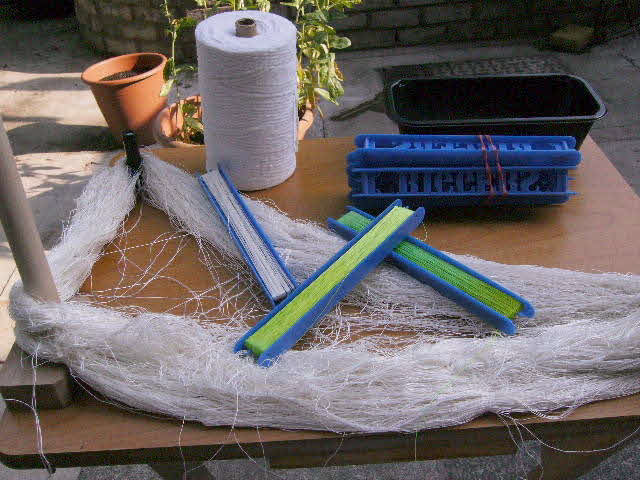 ×
It was a visit to Trefiw Woollen Mill in North Wales in 2004 which made us try dyeing; throughout our teenage years our sister was often tie-dyeing her clothes; but it wasn't until this visit that we were inspired to try dyeing for myself. In a small building next to the mill was a lady spinning with a wheel; from her we bought a bag of natural silk blend fibre and a spindle, almost on a whim, for needle lace and she mentioned how well the thread would take up dye - so we decided to "give it a go". We used The Alpaca Spinner for Ashford Acid Powder Dyes; and Fibrecrafts.com (now georgeweil.com) for natural dyes. another favourite supplier was Texere Yarns.
We now use Empress Mills, Jackson's Art and George Weil.
Of course we could never hope to achieve the fine yarn required for needle lace on a spindle without a lot of practice; We were able to use the yarn for couching, but we didn't have the dedication to continue on the quest for fine thread. We enjoyed making braid with the homespun yarn but with so many machine made braids around our creations did not stand out enough, but we continue making braids with bought in threads to match our single bead designs.
DMC threads (DMC.com/lakesideneedlecraft.co.uk) and Wonderfil UK Speciality Threads.
Silk threads from George Weil and Empress Mills, dyed by SilkPixie.
---