About Bòcan Gealach the Silk Pixie
Creative designers of embroidery, jewellery and websites!
Born in London, living just 8 minutes from Hampton Court Palace to a Northamptonshire family, moving back home before the age of one.
Descendants of Buckinghamshire lace makers, a craft which has continued to the present generation.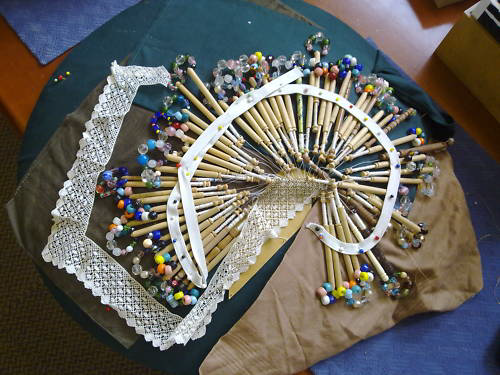 ×
Bobbin/Cushion Lace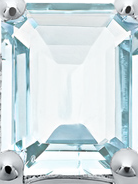 Our passion for gemstones began when with a gift of an aquamarine ring from our paternal grandmother. As our sister worked at a jewellers, she brought home faux stones from window displays.
---
We dabbled with beads in the eighties but became true beaders in the mid nineties.
The late eighties saw a move to Crewe, where we now live in a terraced railway cottage, built in the 1860s for the employees of the LNWR.
Our position as amateur historian and gemmologist, mean these greatly influence our work. We believe you can learn from and appreciate the past whilst living in the 21st century, without hankering to turn the clock back.
For this reason we specialise in gifts in the latest fashion colours, inspired by the past.
All weaving, wirework, embroidery, braids and lace on this site are created by us and we hand knot our necklaces and bangles. Beads and bullion are bought from reputable dealers or bead makers, although we buy in the ribbons, the flowers are created at our work table, as are the ribbon chokers. We hope you enjoy wearing/owning our products as much as we enjoyed making them.