Seasons with the SilkPixie
We love the turning of the year, each season has its own magic, from the blossoming buds of spring, the full grown flowers of summer, the golden glow of autumn and the icy winds of winter.
For that reason we have decided to emphasise the seasons in our designs following the fashions and the forecasts.
---
This Month : October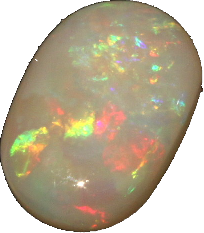 At the end of the month is All Hallows Eve, when the dead walk the earth before All Saint's Day on the 1st of November. Unrelated to Hallowe'en is the Mexican Day of the Dead, which also falls in October.
Gemstones
Stone of the month is the ever changing opal, cursed in a story by Walter Scott (see Anne of Geierstein) but favoured by Queen Victoria and ranging in colour from golden, fire and honeycomb to white, blue and black, many with beautiful colour-play. Stone for Libra (24 September - 23 October) is smoky quartz and for Scorpio (24 October - 22 November) it is carnelian.
---
The Calendar